Pasadena and Los Angeles Quakers Welcome You
All are welcome to attend our Meeting for Worship (Sunday Service), held 11am to noon every Sunday at the Orange Grove Friends Meeting House.
Attending the Meeting
The Meeting House is located at 520 E Orange Grove Blvd, Pasadena, California. Click on the map below for traveling directions. You may also wish to read information on attending our Meeting.
COVID Protocol: We are now having "Blended" Meetings For Worship at the Meeting House and also on Zoom.
We encourage you come to the Meetinghouse when you can, Friends. If we are all vaccinated, it is safe for us to be together as long as we follow simple protocol. If you are not vaccinated, please keep yourself and others safe, and worship via zoom. We will be monitoring the spread of the virus and let you know when it is time to ease these restrictions.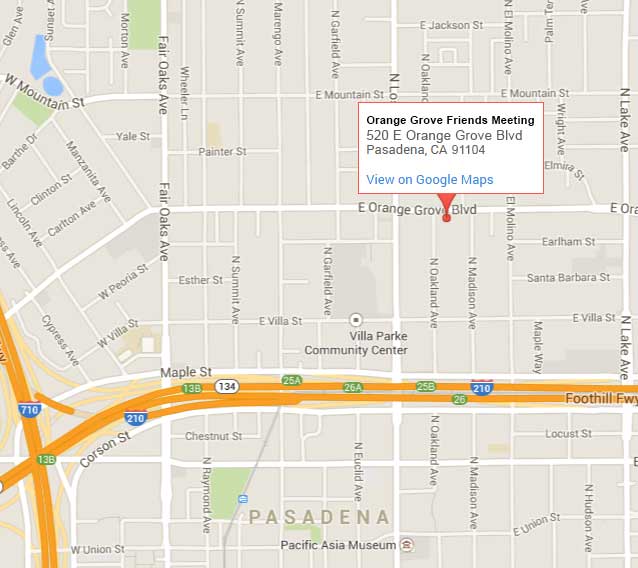 Click the map for travel directions.